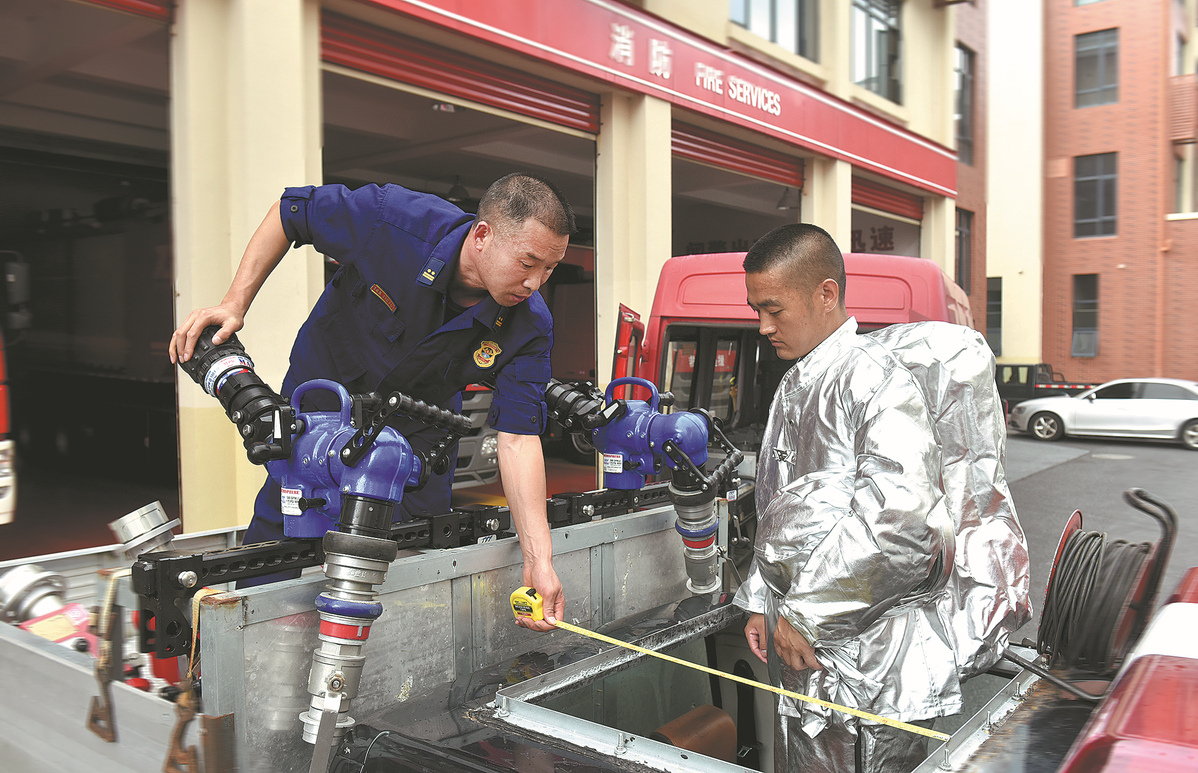 Li Shengli (left) and a fellow firefighter discuss modifications on a vehicle to facilitate rescue operations in Nanchang, Jiangxi province, in 2020. CHINA DAILY
Even in the face of fire, smoke and flood, firefighter Li Shengli doesn't flinch. He simply says it is his job as a firefighter and his duty as a member of the Communist Party of China.
Li, 51, a native of Henan province, went to Nanchang, capital of Jiangxi province, and became a firefighter in 1991. He joined the CPC in 1996, and is now an officer in the command center of Jiangxi Fire and Rescue Brigade.
Recently, he was elected as a delegate of Jiangxi province to attend the ongoing 20th National Congress of the CPC.
He has fought at the forefront in firefighting and rescue over the past 30 years, and has participated in over 11,000 tasks, saving about 30,000 trapped people and billions of yuan in property. He has won over 20 awards due to his outstanding performance.
In one task in May 1993, a fire broke out in a mall in Nanchang. When firefighters arrived at the scene, smoke and fire had blocked all the exits for people inside the building, and hundreds of people upstairs were in danger.
Facing smoke and flames, the then 21-year-old rushed to the front and climbed up the aerial ladder to evacuate people from a height of more than 20 meters. About 270 people were rescued. Just as they finished the rescue, the eight-story building collapsed and almost killed Li.
He got up and continued to douse the flames inside the building. Due to the length of time and high-intensity struggle, Li fainted at the scene due to exertion. When he regained consciousness, he ran into the fire again and remained until it was put out.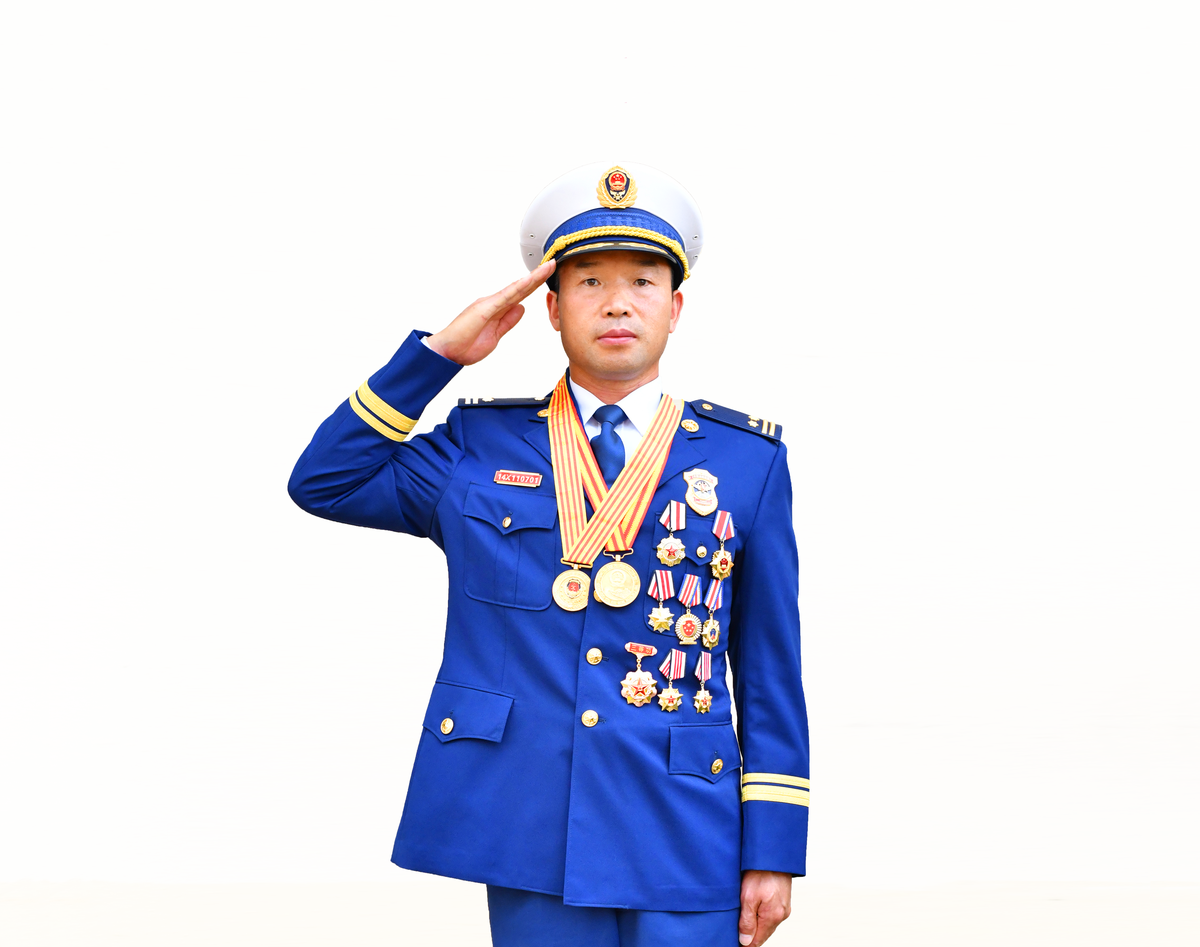 Li Shengli, fire and rescue command center official in Jiangxi
"Fear is a human instinct, but not retreating is a kind of responsibility. It was a real emergency. With so many people waiting to be rescued, I couldn't be afraid, let alone withdraw," he said.
"I'm a firefighter and also a member of the CPC, and it's normal for me to rush where there's a need."
In July last year, when several cities in Henan province were hit by severe floods, Li joined the rescue. He and his teammates used dinghies to transfer trapped residents. The boat suddenly lost power and stopped in the middle of the water. Li jumped into the deep water and grabbed a rope to move them to a safe place that was several hundred meters away.
"The people on the boat were all villagers from my hometown. I brought my teammates to my hometown to fight the flood, and of course I needed to get down into the water first to do the work," he said.
During more than two weeks in Henan, Li and his team rescued and evacuated more than 1,200 people and disinfected over 150,000 square meters.
Li also led the team in innovation, introducing 25 training procedures for water, deep wells and climbing, effectively improving the team's efficiency.
"The fire and rescue team is a comprehensive emergency rescue team, and the tasks of firefighters have become more and more difficult. Sometimes our tasks need more techniques and equipment than our existing equipment, and not every natural disaster scene can be easily handled, so when performing a rescue mission as long as we think a facility is beneficial to enhance our capacity, we put our heads together to conduct research and development," he said.
In September 2021, Li was transferred to the command center of Jiangxi Fire and Rescue Brigade due to numerous physical injuries. He remains on the front line during emergencies.
"The platform has changed, but the heart of being a firefighter is the same. You have to get to the front line when the emergency appears, then others would trust you."