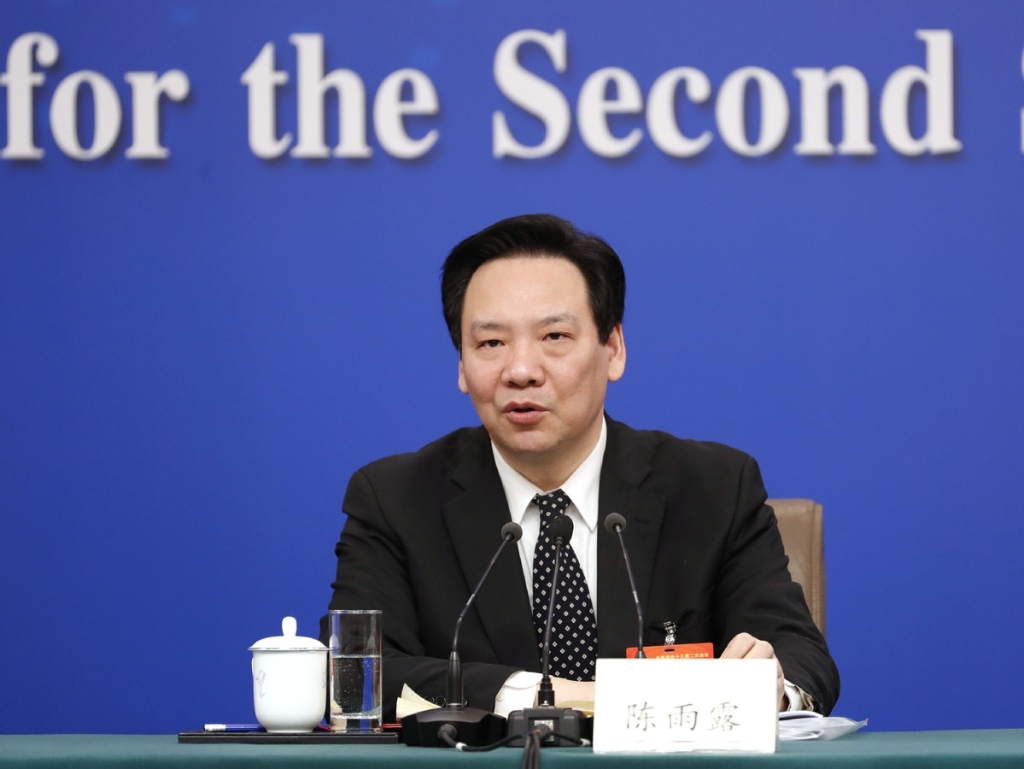 Chen Yulu, deputy governor of the People's Bank of China, the central bank. [Photo/Xinhua]
China's structural deleveraging moves and stable economic growth will go hand in hand, said Chen Yulu, deputy governor of the People's Bank of China, the central bank.
"China can properly handle the relationship between preventing financial risks and stabilizing economic growth, as long as we take firm, controllable, orderly and moderate steps in dealing with financial risks," said Chen, who is also deputy director of the 13th CPPCC National Committee's economic committee.
Chen outlined that supply-side reforms in both the financial sector and the real economy should be pushed forward to maintain the long-term stability of China's macro leverage ratio - a key to preventing financial risks.
"Particularly, strengthening equity financing's role in supporting the real economy will be the key pivot in deepening financial reforms." Chen called for efforts to develop a capital market featuring more standardized rules, transparency, openness, vitality and resilience.
Chen made the remarks at a news conference on the sideline of the second session of the 13th National Committee of the Chinese People's Political Consultative Conference on Tuesday.
Structural deleveraging moves and policies to stabilize the economy can help with each other in many aspects, Chen said. "The two policy targets are not totally opposite to each other."
Chen exemplified that deleveraging requires the reduction in the number of "zombie enterprises"-enterprises that are heavily in debt or rely on bailouts to survive, thus reallocating financial resources to more efficient market entities.
"The ultimate goal of structural deleveraging moves is to ensure a stable financial system, which is the precondition of a stable economy," Chen said.