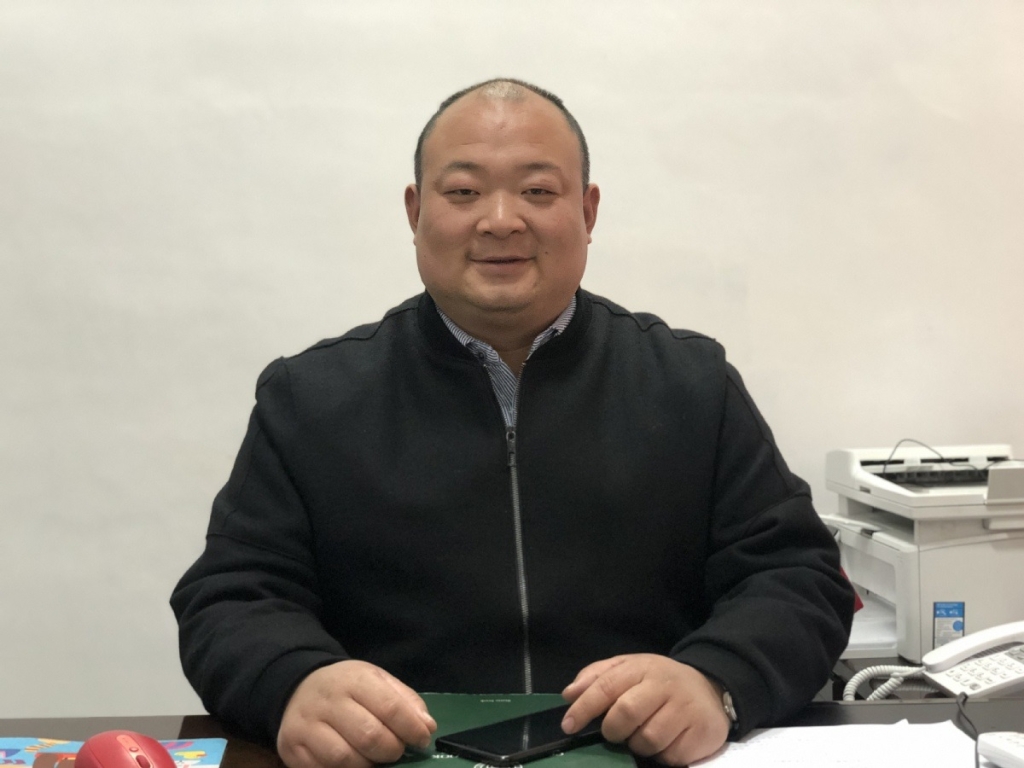 Song Qingli.
Running a chicken farm in Central China's Hubei province, Song Qingli has made himself known through multiple identities: an army veteran; a farmer; a young entrepreneur who managed to expand his business through livestreaming; and a caring person who helped his fellow villagers shake off poverty by running farms.
Last year, the 36-year-old assumed another new identity - as a deputy to the 13th National People's Congress, China's top legislative body.
"I am pleased that such an honor could be bestowed on an ordinary farmer like me," said Song, a member of the Tujia ethnic group. "Now that it happened, I will make every effort to fulfill my duty and help fellow farmers lead better lives."
He said he has geared up for the two sessions - the country's biggest annual political event comprising the annual meetings of the NPC and the Chinese People's Political Consultative Conference, the top political advisory body.
Song had a humble beginning. At the age of 28, after eight years of service, he retired from the People's Liberation Army Ground Force in 2011. He then decided to return home to Hefeng county, an impoverished community mainly made up of members of the Tujia and Miao ethnic groups in the southwest of Hubei.
Eyeing opportunities in the tea leaves that are abundant in the region, Song started a workshop to process the cash crop. His diligence and perseverance - qualities he forged as a serviceman - did not fail him. Over the next three years, his business grew sixfold, with its output of tea leaves reaching 150 metric tons in 2012.
Song's ambitions grew with his initial success. He then tried his luck with an endemic chicken that has six toes, rather than the more common ones with four or five.
He took a loan of 100,000 yuan from the bank and raised 400 such chickens. However, his luck failed and he lost his earnings from the tea business and landed in debt.
Nevertheless, Song persisted. He made himself a chicken "babysitter", and soon became a chicken specialist through close observation.
The survival rate of the chickens surged to 90 percent in 2014, and Song's farm now sells more than 20,000 chickens and 2 million eggs a year.
This has won him the nickname jisiling, which means Lord of the Chickens.
The young farmer has used livestreaming technology to reach younger consumers. In 2016, he contacted a local media group which owns a livestreaming platform called Changjiang Yun - the Yangtze River Cloud.
Against the backdrop of his organic chicken farm, Song spoke and joked with the audience, telling them the secrets of his success. His fame among the younger generation boosted sales. At his peak, Song earned more than 600,000 yuan ($89,470) on a single day.
However, he did not indulge in his own success. To help his poor fellow villagers, Song offered to teach them husbandry techniques and provided them with baby chicks to gain a start. He also promised to buy all their chickens when they matured.
Through a lot of effort, more than 50 families have seen their incomes cross the national poverty line - an annual income of 2,300 yuan set in 2010 and adjusted annually for purchasing power parity.
Xiang Jiafu, 53, used to do construction work in Wuhan, the provincial capital, where he earned less than 4,000 yuan a month - an amount he said was insufficient to support his aging parents and child.
With Song's help, Xiang returned home and started a farm in 2014. "Now, I have about 1,000 chickens on my farm, and I have bought a car," Xiang said.
When Song was elected a legislator last year, he suggested gearing up road construction in rural areas so that farm produce can be shipped out faster, improving the incomes of farmers.
This year, Song wants to do more. "I am developing a new strain of potatoes rich in selenium, which helps with metabolism," he said.