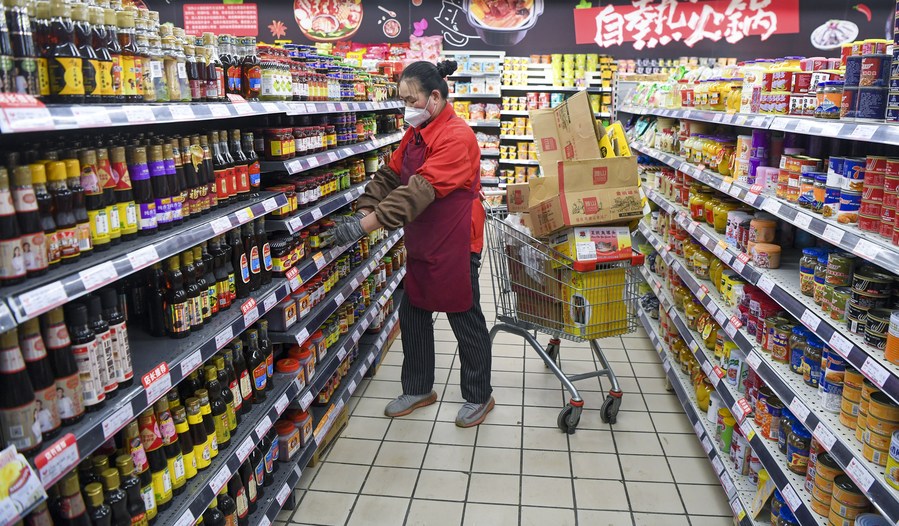 A staff member puts goods onto shelves at a supermarket in Tianshan District of Urumqi, northwest China's Xinjiang Uygur Autonomous Region, Nov. 28, 2022. (Photo by Zhou Peng/Xinhua)
Urumqi, the capital of northwest China's Xinjiang Uygur Autonomous Region, announced on Saturday a slew of measures to support steady economic growth.
Urumqi will strive to have more than 490,000 market entities between 2023 and 2025, said Wang Songyuan, director of the Urumqi municipal market supervision bureau, at a press briefing.
From 2022 to 2024, the rate of several tax categories on individually-owned businesses will be reduced by 50 percent, to reduce their operating costs and improve the market competitiveness and the business environment, Wang added.
Urumqi will also promote flexible employment and new forms of employment through multiple channels, designate areas suitable for the development of the street stall economy and the morning and night markets, as well as build at least 100 markets for startup businesses within 2023, said Li Zhiguo, deputy director of Urumqi municipal bureau of human resources and social security.